Illustration is all about telling stories.
Since storytelling is something that is unique to the human species, that means illustration is really all about people and how we feel. When it comes to creating fantasy and sci-fi illustrations, it's easy to get sidetracked by all of the fantastical concepts we can present in an image – to think that the design of the armor is what makes the story interesting. But if the character wearing that amazing armor is an emotionless drone, or his emotions don't ring true with the audience, the story is ultimately lost and the illustration unsuccessful.
And so, today I thought it would be fun to do a tutorial/exploration of how you can create successful, expressive illustrations by means of what I like to call "Method Arting".
Like the Method School of acting after which it's named (aren't I just soooo clever?), Method Arting is all about breaking down any mental and emotional separation between you and your artwork. You aren't just painting space pirates on a raid. You are the space pirates. You feel what they feel and think how they think so that that emotional truth may ultimately transfer to the audience.
A good general rule is this: if you don't feel it, then neither will they.
Method Arting isn't so much an actual step-by-step process as it is more a multi-disciplinary collection of tools you can use to get yourself into the proper head space for a particular piece. Once in that state, the artistic decisions you make will be in service to the emotional truth of the work. It's something that, when done successfully, is carried throughout and informs the entire creative process from beginning to end.
So now that I've spewed out all this ethereal mumbo-jumbo, how exactly do we do this? Well, everyone is different, so it depends on the individual artist. But here's some of the things I do to try and bring a truer emotional quality to my work.
Tips to becoming a better Method Artist:
1. Practice your acting.
Remember when you were a kid and how you used to relive all your favorite scenes from a movie as soon as you left the theater? Keep doing that. Better yet, study the performances of your favorite actors. Then, see how well you can imitate them in the mirror (I usually do this in the bathroom when I'm alone). Can you get yourself to feel that character when you say their lines? Practice acting out all kinds of emotions and pay particular attention to the nuances of your facial expressions (that's what the mirror is for). You'd be surprised at how easy it is to start feeling something just by imitating a particular facial expression.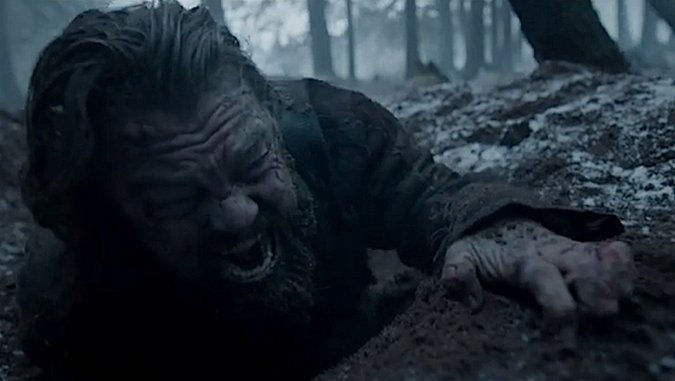 2. Get to know your characters.
They may be background characters or simple peasants, but how do they feel about what's going on? Who are they? What are their motivations? What do they have to lose? Think it through, then act it out until it feels right. Use similar experiences from your own life to drum up particular emotions. It may be a good idea to take notes so you can remember later on what you're going for.
3. Get to know your setting.
When researching a setting, imagine you're there and pay attention to how you feel. Does it make you feel on top of the world? Incredibly small? Claustrophobic? Try to come at it from the point of view of your characters. That feeling will help you determine how best to present it.
4. Give Yourself a Soundtrack.
Most people don't quite realize this, but many times even more important than the acting in a film is the film's soundtrack. Pick any movie that chokes you up and imagine watching it without its soundtrack. I guarantee it will feel 200% more lifeless. As a self-proclaimed soundtrack enthusiast and hobbyist composer, I've amassed a library of film soundtracks to listen to that get me in the right head space while I work. But you don't have to be a soundtrack nut like me. Just be aware of what emotional feeling you're going for in your work and try to find music that embodies that emotion.
5. Give yourself a little more time on your camera.
Setting a timer is sort of a given if you're trying to shoot photo reference of yourself. But one thing I've learned over the years is to give myself more time – time to get in place, find the character, and actually act out a scene a little bit leading up to the shutter click. This can be tricky when you're going for an exact pose, but with the right timing and enough tries, you'll get photo reference that's much more convincing than just a static pose held for 5 seconds.
6. Don't be afraid to direct and adjust your models.
If you're shooting reference of a model who can act, awesome! But if they can't, then you need to be able to direct them – which means knowing the emotional context for your illustration. Even if they can't quite get it right, you can always adjust your drawing or painting of them to better convey what you're going for.
7. Meditate.
All of the previous tips won't work if you aren't emotionally in touch with yourself. One way you can better get in tune with your inner self is by practicing some form of meditation. Not only does it help you relax, but having true alone time will allow you to tap into the things that really make you tick. It doesn't even have to be structured or spiritual. Try just sitting and focusing on a specific emotion for 30 seconds. Get good enough at it and it will help you to find those emotions again on command when you need to tap into them for your art.
8. Study facial anatomy.
This one isn't optional. No matter how emotionally in tune with your work you are, if you don't have the technical skills to properly convey your vision, it will be lost. Study and memorize the differences between various facial expressions. Know which muscles are doing what in any given expression. It can be tedious to learn, but it can make the difference between a growling pirate and a grimacing one. I recommend starting with Andrew Loomis's "Drawing the Head and Hands" book.
Even though some of these tips may seem a little obvious, I hope that they come in handy for some of you out there who struggle with this kind of thing. Just remember, the audience knows when your work is lying to them, no matter how technically well executed it is. The more you feel your work, the more they will too.
Got questions or suggestions about this post? Leave a comment!